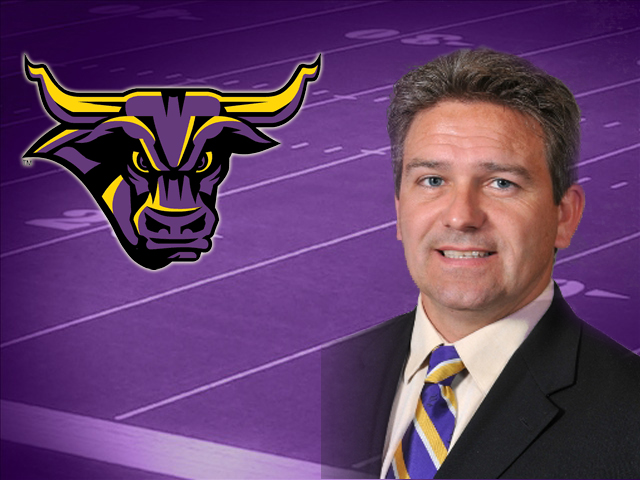 For those questioning why Minnesota State head football coach Todd Hoffner, 46, was abruptly escorted off the team's practice field this past Friday–the Blue Earth County Sheriff's Department has your answer.  On Tuesday, the Sheriff's Department reported that Hoffner was arrested on suspicion of child pornography.  He is currently booked in the Blue Earth County Jail for using minors in a sexual performance and possession of child pornography.
To date, no formal charges have been filed as an investigation is still pending.  The prosecutors have 36 hours to file criminal charges before Hoffner will be released from jail.
Hoffner was in his fifth year at Minnesota State and had a successful campaign throughout.  If the allegations prove to be true, he will have ended his tenure with a 34-13 record, leading the team to the playoffs in 2008 and 2009, winning a share of the Northern Sun Intercollegiate Conference title in 2011, and being named the 2009 NSIC coach of the year.
The university was apprised of the situation and immediately placed Hoffner on administrative leave.  The school reported his annual salary is approximately $101,000 plus $31,000 in fringe benefits.  On July 1, 2012 he renewed his contract for four years.  
Hoffner is married with three children.