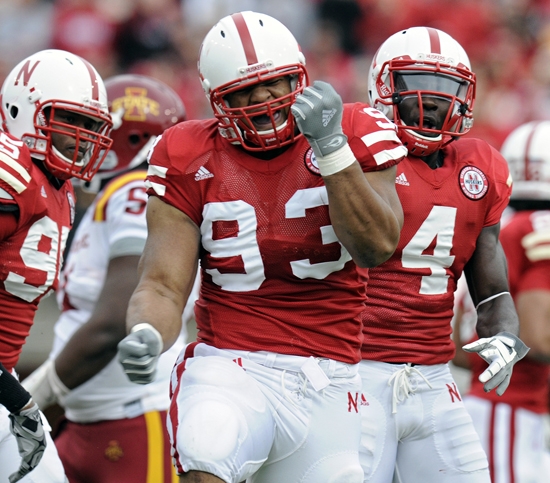 Detroit's Frederick Douglas College Preparatory Academy for Young Men's football team was about to forfeit Friday's Homecoming football game because the team locker room was burglarized and over 20 sets of helmets, pad, and cleats were stolen earlier in the week. With no money in the budget, head coach Al Demps was concerned how he would field a team for Friday's game.
Earlier in the week, some players were wearing street shoes during practice because there were no cleats to issue. When news reached former Nebraska star and current Detroit Lion defensive tackle Ndamukong Suh, he decided to rectify the problem.
Suh, teammate Javid Best, Quicken Loans, Boby Max Ford, Xenith Helmet, and two area suburban high schools spearheaded a drive to raise money and donate equipment to dress the Hurricanes by Friday to include new helmets, gloves, cleats, and shoulder pads.
Prior to kick-off, Suh and Best made a surprise cameo visit and personally handed out the newly minted equipment much to the delight of the players. Seeing NFL players certainly provided extra motivation as Douglas throttled Detroit Denby Tech 50-0.
Coach Al Demps was appreciative of how the community all showed their support quickly and financially, "it was truly a blessing, everybody donated."
Detroit is in a serious financial strap as area high schools are currently facing a $327 million budget deficit. With schools often being a target by thieves coupled by an insurmountable deficit, it's challenging for the districts to re-supply schools that suffer loss. The Hurricanes very lucky to have Suh and company step in to equip the team.